NOVEMBER
To-Do List
Warm Season plants to be removed by November 15th, 2021, All spring/summer annuals must be removed and composted if possible. Winter, cover crops, winter annuals, or a combination of both must be planted to promote soil fertility throughout the winter.

Winter Soil Protection C

onsider planting a cover crop in your raised bed for the cool season. Their roots break up the soil and legumes like fava beans add essential nitrogen to improve soil fertility. Mulch can also be added like leaves or straw.

We are an Organic Community Garden! 

Non-organic pesticides, herbicides, chemical fertilizers, or chemically treated wood products

 

are not to be used

 

in any part of the garden.

Service Hours Please check your current Service Hours on the online log and update any hours that are outstanding. There is a Service Hour goal chart below so you can keep track during the year

Plant Garlic & Shallots 

The time to plant garlic and shallots is now, from mid-October through the end of November. Fast-growing Dutch Red shallots can mature in just 90 days, so can be planted again in late winter or early spring

Consider signing up here to JOIN A GARDEN TEAM – we need your skills to build a better garden community, it's a great way to get inspired to do your service hours.
Last Thursdays are now finished for the year  Our Summer Evening workdays operate during the warm season months from May through to  Sept. See the annual workdays schedule below
Become an Open Garden Docent Our garden is now open to the public on 1st, 2nd + 3rd Fridays from 11 am – 1 pm, see the HOME page for upcoming dates. Contact Margherita or Fiona if you'd like to volunteer for this Garden Team role.
Second Saturday Workdays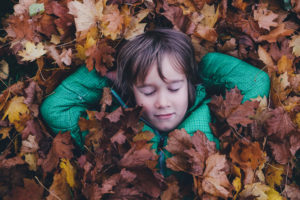 Our next workday will be:
Saturday, December 11th, 2021
Community Garden Workday
10:00 AM – 12:00 PM
Email or contact your Row Leader if you have questions about garden tasks, service hours, or general bed maintenance issues.
Your family and friends are very welcome to join and participate, public volunteers please register first with the Garden Coordinators: Register Here
Service Hours Task List
Organize compost area Rake up materials, organize in piles of like-materials, cut small branches off large branches, weed the surrounding area and behind bins, coil hoses neatly
Move leaves from near picnic benches to the compost area. Pile neatly in compost area
Weeding Greenhouse area: Remove any grass + weeds going to seed. Shake off soil and gravel first
Peace Garden weed pathways and perimeters around the herb garden
Flip compost bins check dates, flip bins with dates more than 3 days old
Welcome Garden weed along the front gate fence line and succulent garden
Weeding Remove grass + weeds in any community bed or area.
Empty Trash Bins into the blue skip bin in the parking lot. 
Donation Beds weed grass in the donation bed pathways
Like or Follow Us on Social Media
Covid-19 Safety Information
For current updates on the Novel Coronavirus (COVID-19) and community-mandated orders please visit the Santa Clara Public Health website. Here is the link to their website:
County of Santa Clara Public Health Website
General Safety Guidelines
DO NOT visit the garden if you are experiencing any symptoms or if you are ill and always check each week and adhere to any changes to the public mandates
Dispose of PPE [gloves and masks] thoughtfully. Bring a small trash bag with you if you think you will discard these on exiting the garden, and take them out with you.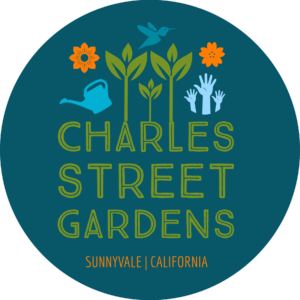 Garden Workday Schedule | 2021 - 2022
Below are the annual scheduled dates for community-led workdays where Service Hours can be completed.
Each Second Saturday is led by alternating Row Leaders, please mark on your calendars and be sure to attend when your Row is leading.
Second Saturdays Workday: 10am – 12pm
All Hands Zoom Meetings: 2pm – 3pm 
Last Thursdays Workday: 5pm – 7pm
2021

MON SEP 11

Second Saturday

ALL HANDS WORKDAY + MEETING

SAT OCT 09

Second Saturday

Cherry, Fig + Hi-Rise

SAT NOV 13

Second Saturday

Lemon and Mulberry

SAT DEC 11 

Second Saturday

Group Garden, Orange + Plum

2022

SAT JAN 08

Second Saturday

Apricot and Blackberry

SAT FEB 12

Second Saturday

Cherry, Fig + Hi-Rise

SAT MAR 12

Second Saturday

Lemon and Mulberry

SAT APR 09

Second Saturday

ALL HANDS WORKDAY + MEETING

SAT MAY 14

Second Saturday

Group Garden, Orange + Plum

THU MAY 26

Last Thursday

Evening Workday
SAT JUN 11

 

Second Saturday

Apricot and Blackberry

THU JUN 30

Last Thursday

Evening Workday

SAT JUL 09

 

Second Saturday

Cherry, Fig + Hi-Rise

THU JUL 28

Last Thursday

Evening Workday


SAT AUG 13

Second Saturday

Lemon and Mulberry

THU AUG 25

Last Thursday

Evening Workday


MON AUG 31

Log All Hours

Complete service hours for 2020 / 2021

SAT SEP 10
Second Saturday
ALL HANDS WORKDAY + MEETING
SERVICE HOURS GOAL CHART
Aim to complete 3-4 service hours or more, each season. Completing these consistently helps you keep on top of the annual requirement so you're not left cramming all your hours at the last minute! Join a Garden Team where you can find your area of service that you enjoy and do tasks on your own schedule.
| | | |
| --- | --- | --- |
| Yearly Quarter | Quarter Hrs Goal | Annual Tally |
| SEP 1 – NOV 31 | 3 hr, 45 min | 3 hr, 45 min |
| DEC 1 – FEB 31 | 3 hr, 45 min | 7 hr, 30 min |
| MAR 1 – MAY 31 | 3 hr, 45 min | 11 hr, 15 min |
| JUN 1 – AUG 31 | 3 hr, 45 min | 15 hours |
All CSG gardeners are welcome to attend on any workday ~ you can join in even if your row isn't scheduled for that date.
Once you've attended, please be sure to fill out the LOG YOUR SERVICE HOURS online form (below) and log your hours in decimal format, numbers only:
EG: if you work for 30 mins, enter it as 0.5 If you work for 1 hour and 15 mins, enter it as 1.25
There is a monthly Task List that is made available and posted, so if you'd like to contribute service hours outside of workdays, you can easily log an hour or two each month.
Happy Gardening!