April 2021
To-Do List
Finish cutting down your cover crop, add as a green mulch layer which will help to supress weeds and retain moisture.
Amend and boost your soil with a layer of compost, composted manure and alfalfa pellets so it can settle in for a few weeks before planting your warm season crops.
Weed, weed, weed your pathways! Don't allow any weeds or grass to go to seed.
Consider signing up here to JOIN A GARDEN TEAM – we need your skills to build a better garden community, it's a great way to get inspired to do your service hours.
Second Saturday Workdays
Our next workday will be:
Saturday, May 8, 2021
Community Garden Workday
10:00 AM – 12:00 PM
Email or contact your Row Leader if you have questions about garden tasks, volunteer hours, or general bed maintenance issues.
Public vounteers are very welcome [face masks must continue to be worn] please register first with the Garden Coordinators: Register Here
Second Saturday Task List
Weed Your Row Area All common p

athways and perimeter gardens – concentrate on your row area first

Pergola /Gazebo weed

 under bench, leave poppies, yarrow, borage, etc. Ask your row leader for info.

Citrus Food Forest

Remove grass from pathways in and around the citrus trees

Organise compost pile

Rake up materials, separate large branches. Chipping team: try to chip every week

Peace Garden

weed the pathway around the herb garden

Flip compost bins

check dates, flip bins with dates more than 3 days old

Empty Trash Bins

into the large blue skip bin in the parking lot

Clean CSG pergola

 use Sunfrog cleaner on structure, be careful of vines

Main Gate Fence 

Weed along the fence line in front of the inner succulent garden

Greenhouses

Remove grass from pathways and around finished compost area

Charles Street Fence

weed outside perimeter bed of grass and oxalis / Rake up leaves, add to compost
Like or Follow Us on Social Media
Covid-19 Safety Information
For current updates on the Novel Coronavirus (COVID-19) and community mandated orders please visit the Santa Clara Public Health website. Here is the link to their website:
County of Santa Clara Public Health Website
Gardener Safety
DO NOT visit the garden if you are experiencing any symptoms or if you are ill and always check each week and adhere to any changes to the public mandates
Always wear a mask to protect yourself and others. Guidance on Face Coverings
Please respect the 6 ft social distancing rule when encountering other fellow gardeners
Avoid loitering or gathering around our access gates so gardeners can come and go and maintain social distancing protocol.
Use gloves and hand sanitizer if using common tools and locks
Dispose of PPE [gloves and masks] thoughtfully. Bring a small trash bag with you if you think you will discard these on exiting the garden, and take them out with you.
Avoid unnecessary gatherings and continue to garden individually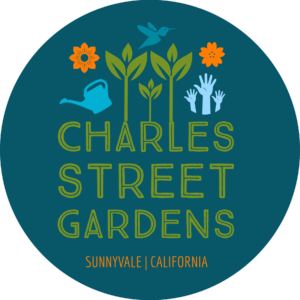 Second Saturday Workdays Schedule | 2020 - 2021
SECOND SATURDAYS ANNUAL SCHEDULE
Below are the scheduled dates for each row group to lead their Second Saturday workdays. Workdays operate between 10 AM – 12 PM
2020
MON SEP 19
ALL HANDS MEETING – ZOOM 

SAT OCT 10

Group Garden, Orange + Plum

SAT NOV 14

Apricot + Blackberry

SAT DEC 12 

Cherry, Fig + Hi-Rise

2021

SAT JAN 09

Lemon and Mulberry

SAT FEB 13

Group Garden, Orange + Plum

SAT MAR 13

Apricot and Blackberry

SAT APR 10
ALL HANDS WORKDAY + MEETING
SAT MAY 08

Cherry, Fig + Hi-Rise

SAT JUN 12

 

Lemon and Mulberry

SAT JUL 10

 

Group Garden, Orange + Plum

SAT AUG 14

Apricot and Blackberry

MON AUG 31
Complete service hours for 2019 / 2020
SAT SEP 11
ALL HANDS MEETING 2021 / 2022
VOLUNTEER HOURS GOAL CHART
Aim to complete your hours each month.
| | | |
| --- | --- | --- |
| Yearly Quarter | Quarter Hrs Goal | Annual Tally |
| SEP 1 – NOV 31 | 3 hr, 45 min | 3 hr, 45 min |
| DEC 1 – FEB 31 | 3 hr, 45 min | 7 hr, 30 min |
| MAR 1 – MAY 31 | 3 hr, 45 min | 11 hr, 15 min |
| JUN 1 – AUG 31 | 3 hr, 45 min | 15 hours |
All CSG gardeners are welcome to attend on any workday ~ you can join in even if your row isn't scheduled for that date.
Once you've attended, please be sure to fill out the LOG YOUR SERVICE HOURS online form (on this page) and log your hours in decimal format.
EG: if you work for 30 mins, enter it as 0.5 hrs. If you work for 1 hour and 30 mins, enter it as 1.5 hrs
There is a monthly Task List that is made available and posted, so if you'd like to contribute service hours outside of workdays, you can easily log an hour or two each month.
Happy Gardening!