JUNE 2022
Service Hours Goal: 12.5 hours
Apricot + Blackberry Rows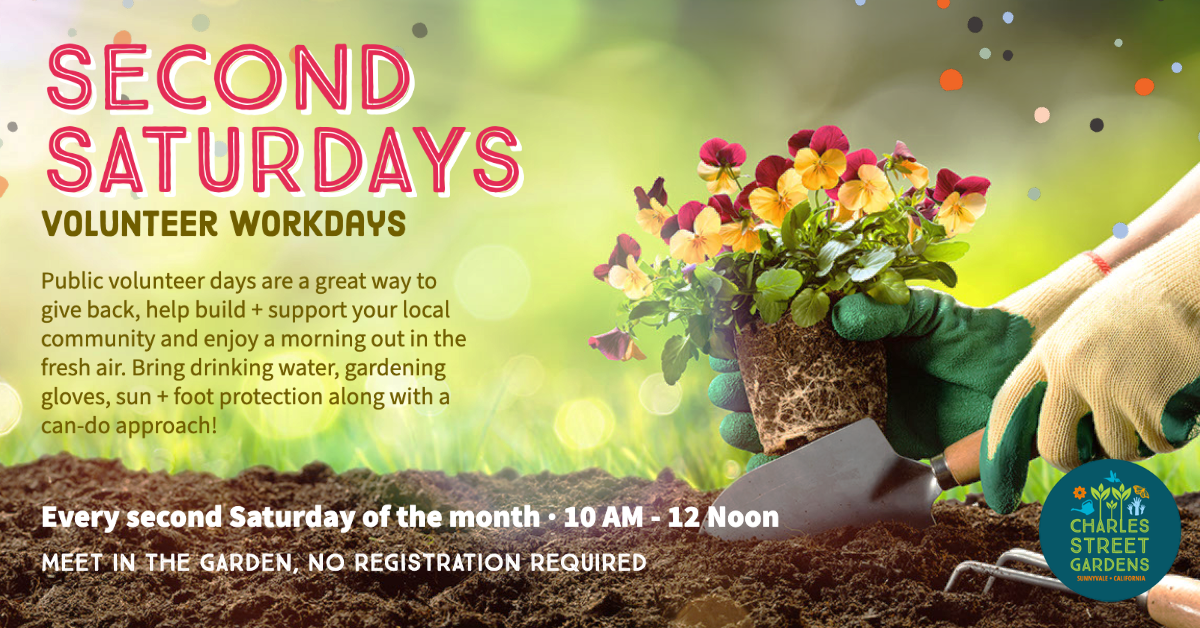 To-Do List
Summer Crops are in!  By now most of us will have our warm season seedlings in and well on the way. Check for any pest activity and protect seedlings with covers or add Sluggo. The use of mulch this season is highly encouraged as we continue to experience drought and have to adhere to local water restrictions.

We are an Organic Community Garden! 

Non-organic pesticides, herbicides, chemical fertilizers, or chemically treated wood products

 

are not to be used

 

in any part of the garden.

Service Hours Please check your current Service Hours on the online log and update any hours that are outstanding. There is a Service Hour goal each month, please try and log your service regularly

Consider signing up here to JOIN A GARDEN TEAM – we need your skills to build a better garden community, it's a great way to get inspired to do your service hours.
Last Thursdays have begun Summer Evening Workdays operate during the warm season months from May through to September. It's a great way to log extra hours before the year ends on August 31. See the annual workdays schedule below
Become an Open Garden Docent Our garden is now open to the public every Friday from 11 am – 1 pm. Contact Margherita or Fiona if you'd like to volunteer for this enjoyable Garden Team task!
Second Saturdays
Our next volunteer workday will be:
Saturday, June 11th
Community Garden Workday
10:00 AM – 12:00 PM
Leads: Apricot + Blackberry
Your family and friends are very welcome to join and participate.
Email to contact your Row Leader if you have questions about garden tasks, service hours fulfillment, or general maintenance issues due to illness or absence.
*
Public volunteers are always welcome, please arrive before 10:30am and ask for the Garden Lead.
Groups of 10+ please register first with the Garden Coordinators: Register Here
What should I grow right now?
Warm-season crops are crops that grow best when the days are long and hot (between 65*F and 95*F. These include crops with mature fruit such as tomatoes, cantaloupe, winter squash and watermelons or immature fruit such as corn, squash, and snap beans.
Have a question about the right time to plant a particular vegetable? This is a great guide to planting and storing your edible crops:  
Service Hours Task List
Organize compost area Rake up materials, organize in piles of like-materials, cut small branches off large branches, weed the surrounding area and behind bins, coil hoses neatly
Rake leaves from pathways and move to the compost area. Pile neatly.
Weeding Greenhouse area: Remove any grass + weeds going to seed. Shake off soil and gravel first. Do not add weeds or grass to our compost pile.
Peace Garden weed brick pathways and wood chip perimeter / pathways around the herb garden. 
Flip compost bins check dates, flip bins with dates more than 3 days old
Welcome Garden weed along the front gate fence line, entry pathways and in the succulent garden
Weeding Remove grass + weeds in ANY community bed or area. Refer to our website weed ID list if you are unsure.
Empty Trash Bins into the blue skip bin in the parking lot. 
Pick up any trash do a sweep of the garden and pick up any trash and place in our bins
Garden Google Group
All Gardeners are required to be subscribed to the CSG Google Group. This is our primary way to send out regular updates with essential garden information, including hints + tips, event announcements, and day-to-day changes or notifications. It's also a great way to share tips with your fellow gardeners and connect with our garden community.
This is a private group and you will be automatically subscribed on becoming a member. You do not need to have a Google Account or Gmail address to be subscribed, receive or send emails via this group.
Covid-19 Safety Information
For current updates on the Novel Coronavirus (COVID-19) and community-mandated orders please visit the Santa Clara Public Health website. Here is the link to their website:
County of Santa Clara Public Health Website
General Safety Guidelines
DO NOT visit the garden if you are experiencing any symptoms or if you are ill and always check each week and adhere to any changes to the public mandates
Dispose of PPE [gloves and masks] thoughtfully. Bring a small trash bag with you if you think you will discard these on exiting the garden, and take them out with you.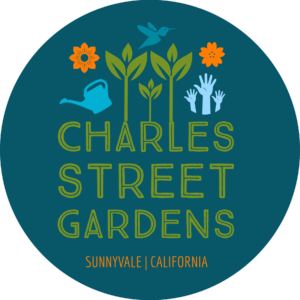 Like or Follow Us 
Service Hours Log
Log service hours after completing a Community Garden Task
Check how many hours you have logged so far
As a CSG Bed Owner you must fullfil and Log 15 x service hours by August 31st each year, per your Gardener's Agreement. It's very easy to achieve and helps keep our lovely community garden maintained and looking good.
Attend our Second Saturday or Last Thursday workdays where there are plenty of community jobs allocated on those days.
Check with your Row Leader what needs doing near your Row OR there is a monthly Task List posted here and on the garden kiosk noticeboard near the main gate. So if you need to contribute service hours outside of workdays, you can easily log an hour or two each month.
Happy gardening!
Join a Garden Team
| | | | |
| --- | --- | --- | --- |
| | | | |
| | | | |
| Garden Team | Team Name | Status | Project Overview |
| Childrens Garden | Kids Gang | JOIN TEAM | Fix signs, build new tipi, repair dig zone, build bed covers, add lemon tree |
| Vermicomposting | Worm Wranglers | TEAM FULL | Harvest castings in April, build new stand/structure, new signage |
| Plant Sales + Greenhouses | | JOIN TEAM | Plant Sale: seeding, watering, up-potting |
| Chicken Coop | Chicken Tenders | TEAM FULL | New hen photos, update front signs, prepare summer budget |
| Garden Maintenance | | | |
| Raised Bed Repairs | | JOIN TEAM | Repair current damaged beds |
| Irrigation | | JOIN TEAM | ID all local main shut-offs, upgrade perimeter drip lines, repair water tanks |
| Pest Management | Critter Crew | JOIN TEAM | Continuing from Winter schedule …. |
| Community Composting | Compost Crew | JOIN TEAM | Flip/wet bins weekly, run chipper weekly, manage pile, build wire corals |
| Communications | | | |
| Garden Kiosk / Noticeboard | | JOIN TEAM | Team to help update each month, clean cobwebs, replace fabric. |
| Online / Social Media | | JOIN TEAM | Recruit content crew, make google photos shared folder, |
| Garden Signage + Safety | | JOIN TEAM | New signs: GG, Gate, Compost, plant sale poster, shed murals |
| Publicity + Events | | JOIN TEAM | **EVENTS ARE TEMPORARILY CLOSED |
| Education + Training | | JOIN TEAM | CSG Youtube |
| Community Food Gardens | | | |
| Fruit Trees, Berries + Vines | The Pruners | TEAM FULL | compost trees + vines, design summer irrigation + harvest schedule |
| Food Forest | Donation Drive | TEAM FULL | Prepping for Spring / Summer crops soon |
| Citrus Grove | | JOIN TEAM | Prune early spring, compost all citrus |
| Seed Garden | Donation Drive | JOIN TEAM | Prep left side for tomatoes, add compost, asses border/fence |
| Plum 3 | Donation Drive | JOIN TEAM | Rebuild bed, weed |
| Plum 9 | Donation Drive | JOIN TEAM | Weed bed and pathways, harvest for March |
| Apricot 2 | Donation Drive | JOIN TEAM | Weed bed and pathways, harvest for March |
| Community Ornamental Gardens | | | |
| Rose Garden | The Rosies | TEAM FULL | Plant new memorial rose, fertilize, check soaker hose |
| South Perimeter Garden | The Bloomers | JOIN TEAM | Detail weed, recruit team members, prune back for Spring |
| Peace Herb Garden | | JOIN TEAM | Weed border/paths, add compost/manure, repair drip irg. prune dead plants |
| Patio Container Garden | | TEAM FULL | Plant Gaura in large blue pot, |
| Welcome Gardens | | JOIN TEAM | Refresh all pots, add flowers, new welcome sign, |
| Pollinator Patch | | JOIN TEAM | Weed, add compost + mature leaf mulch, prep new seedlings, add plant ID |
| Honour Garden | | COMING SOON | Add rock borders, add mulch, woodchip pathways, ID all memorials |
| The Pergola | | JOIN TEAM | Add vine to MG Corner, weed beds, clean + oil structure, add flower seeds |
Workdays + Meeting Schedule
| | | | | |
| --- | --- | --- | --- | --- |
| 2021 | TIME | EVENT | DETAILS | |
| SEP 09 | 10am – 12pm | Second Saturday | FALL ALL HANDS WORKDAY | |
| | 2pm – 3pm | Online Meeting | Annual Garden Meeting 2021-2022 | |
| OCT 09 | 10am – 12pm | Second Saturday | Cherry, Fig, Hi-Rise | |
| NOV 13 | 10am – 12pm | Second Saturday | Lemon, Mulberry  | |
| DEC 11 | 10am – 12pm | Second Saturday | Group Garden, Orange, Plum  | |
| 2022 | TIME | EVENT | DETAILS | |
| JAN 08 | 10am – 12pm | Second Saturday | Apricot, Blackberry  | |
| FEB 12 | 10am – 12pm | Second Saturday | Cherry, Fig, Hi-Rise  | |
| MAR 12 | 10am – 12pm | Second Saturday | Lemon and Mulberry  | |
| APR 09 | 10am – 12pm | Second Saturday | SPRING ALL HANDS WORKDAY + MEETING  | |
| MAY 14 | 10am – 12pm | Second Saturday | Group Garden, Orange, Plum | |
| MAY 26 | 5pm – 7pm | Last Thursday | CSG Members only | |
| JUN 11 | 10am – 12pm | Second Saturday | Apricot, Blackberry  | |
| JUN 30 | 5pm – 7pm | Last Thursday | CSG Members only | |
| JUL 09 | 10am – 12pm | Second Saturday | Cherry, Fig, Hi-Rise | |
| JUL 28 | 5pm – 7pm | Last Thursday | CSG Members only | |
| AUG 13 | 10am – 12pm | Second Saturday | Lemon, Mulberry | |
| AUG 26 | 5pm – 7pm | Last Thursday | CSG Members only | |
| SEP 10 | 10am – 12pm | Second Saturday | FALL ALL HANDS WORKDAY | |
| | 2pm – 3pm | Online Meeting | Annual Garden Meeting 2022-2023 | |