HAVE A GARDENING QUESTION?
Not sure what to plant for the cool season, want to ID that bug in your garden, or need to know more about cover crops?
The Master Gardeners have a great teaching demonstration garden set up permanently in the South-East corner of our community garden!
Every Tuesday morning from 10 am – 12 noon you can visit and ask them a gardening or pest question, see whats growing and get some great ideas and information.
You can also contact them via email or phone:
JOIN A GARDEN TEAM!
Check out the Garden Teams list to find your garden passion project, connect with like-minded gardeners and complete service hours in a fun and rewarding way!
Building community, creating new projects and maintaining garden spaces are all supported through better team work and working together. Contact your Row Leader to ask which team could be right for you!
WHATS ON IN THE GARDEN?
Mon Dec 12 | No Row Leader Zoom Meeting – Happy Holidays!
Sat Dec 17 | Second Saturday Volunteer Workday [Moved forward from Dec 10] · 10am – 12 pm
Every Friday | Open Garden · 11am – 1pm
Every Tuesday | Ask a Master Gardener · 10am – 12pm
·  See the calendar below for event details or weather cancellations  ·
To-Do List
√  Attend the Second Saturday Workday and log your service hours – check if your Row will lead the workday, all gardeners are encouraged to join
√  Your Cool-season plantings should all be growing nicely! Contact your Row Leader if you have any questions.
√  All irrigation timers and hose bibs should be turned off during winter – we thankfully have plenty of rain!
√  Join a Garden Team to work at independent tasks throughout the month that match your interests
√ The new 2022-2023 gardening year has begun, make sure to stay up-to-date by logging 1 – 2 service hours per month
December 2022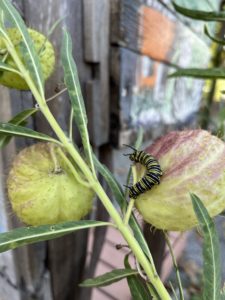 Service Hours Tasks
Flip compost bins check dates, flip bins with dates more than 3 days old
Weeding in ANY community bed or area. Refer to our website weed ID list if you are unsure.
Empty Trash Bins into the blue dumpster in the parking lot
Pick up trash or recycling in the garden and dispose of correctly
Add garden green waste to our community compost processing area. Add weeds + diseased organic material to the green 'Yard Trimmings' bins

Rake leaves from pathways: pile neatly in the compost area. Leave the leaves in garden beds for over-wintering insects!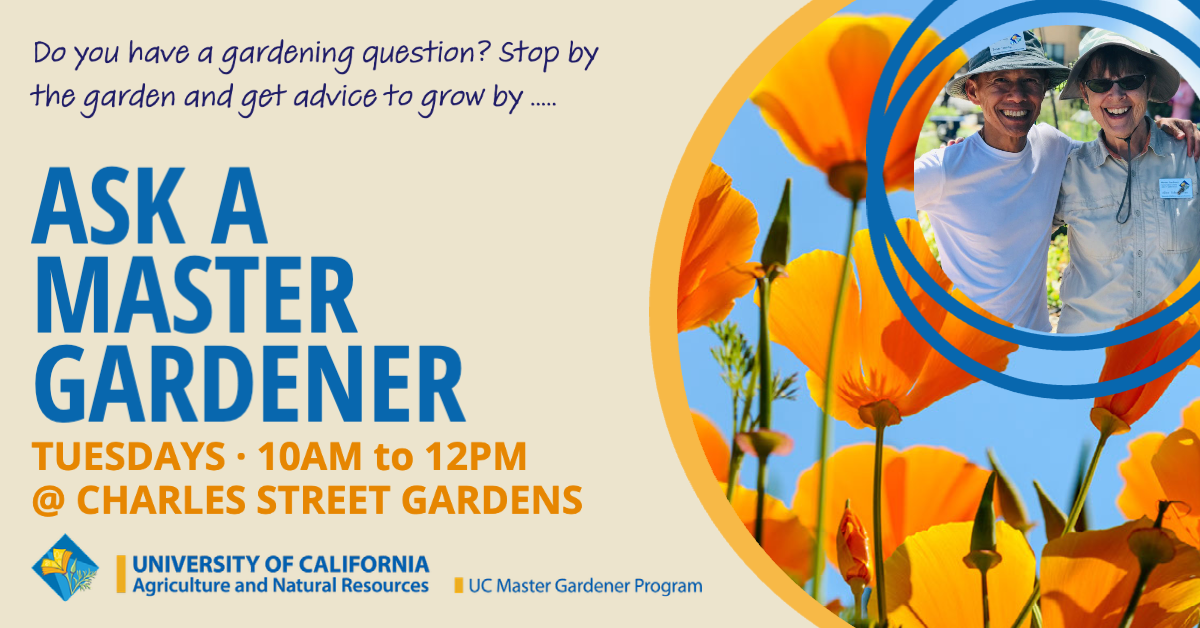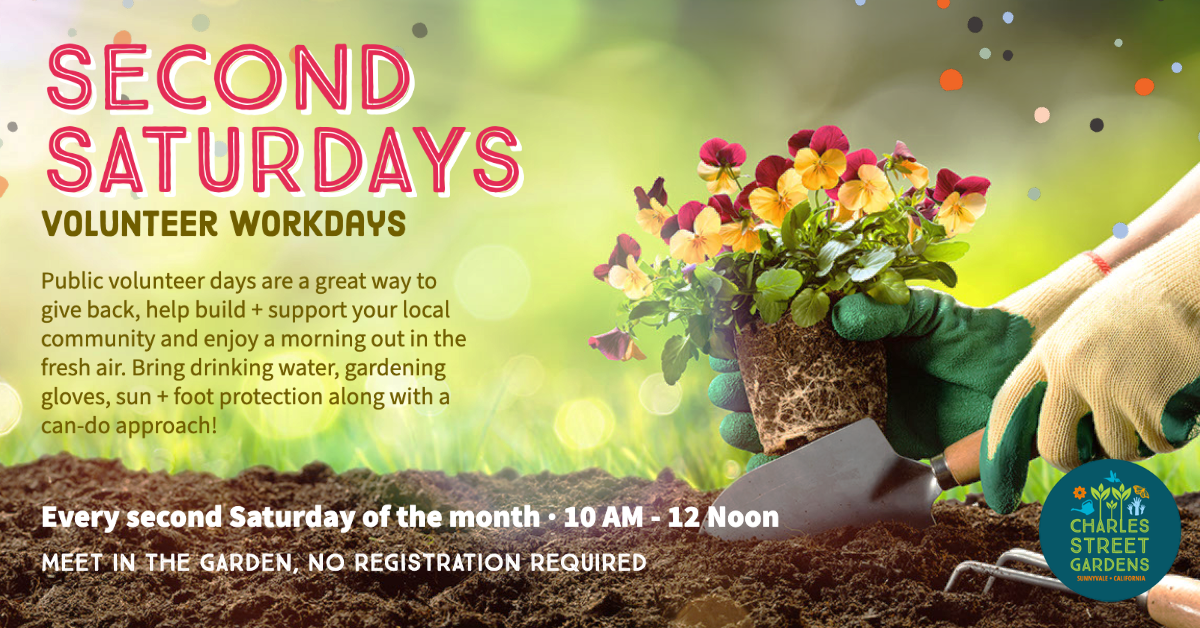 Service Hours Log
Log service hours after completing a Community Garden Task
Check how many hours you have logged so far
Click here to view hours logged
As a CSG Member you must fulfill and log 15 x service hours by August 31st each year, per your Gardener's Agreement. It's very easy to achieve and helps keep our lovely community garden maintained and looking good.
Attend our Second Saturday or Last Thursday workdays where there are plenty of community jobs allocated on those days.
Check with your Row Leader what needs doing near your Row OR there is a monthly Task List posted here and on the garden kiosk noticeboard near the main gate. So if you need to contribute service hours outside of workdays, you can easily log an hour or two each month.
Happy gardening!
Workdays + Meeting Schedule
| | | | |
| --- | --- | --- | --- |
| 9/10/2022 | Second Saturday | 10 AM  – 12 PM | ALL HANDS WORKDAY + MEETING 2022/2023 |
| 10/8/2022 | Second Saturday | 10 AM  – 12 PM | Cherry, Fig |
| 11/12/2022 | Second Saturday | 10 AM  – 12 PM | Group Garden, Hi-Rise |
| 17/10/2022 | Second Saturday | 10 AM  – 12 PM | Lemon, Mulberry |
| 1/14/2023 | Second Saturday | 10 AM  – 12 PM | Apricot, Blackberry |
| 2/11/2023 | Second Saturday | 10 AM  – 12 PM | Orange, Plum |
| 3/11/2023 | Second Saturday | 10 AM  – 12 PM | Cherry, Fig |
| 4/8/2023 | Second Saturday | 10 AM  – 12 PM | ALL HANDS WORKDAY + MEETING 2022/2023 |
| 5/13/2023 | Second Saturday | 10 AM  – 12 PM | Group Garden, Hi-Rise |
| 5/25/2023 | Last Thursday | 5 PM – 7 PM | Weekday Evening |
| 6/10/2023 | Second Saturday | 10 AM  – 12 PM | Lemon, Mulberry |
| 6/29/2023 | Last Thursday | 5 PM – 7 PM | Weekday Evening |
| 7/8/2023 | Second Saturday | 10 AM  – 12 PM | Apricot, Blackberry |
| 7/27/2023 | Last Thursday | 5 PM – 7 PM | Weekday Evening |
| 8/12/2023 | Second Saturday | 10 AM  – 12 PM | Orange, Plum |
| 8/31/2023 | Last Thursday | 5 PM – 7 PM | Weekday Evening |
| 9/9/2023 | Second Saturday | 10 AM  – 12 PM | ALL HANDS WORKDAY + MEETING 2023/2024 |
| | | | |
Join a Garden Team
Click the link below to visit the Garden Teams Master List with schedule, projects and team members